Both the restaurant and the café offer a unique and informal atmosphere. A selection of meals of international as well as traditionally Czech cuisine of the highest quality is available.
The café is perfect for a friendly rendezvous with a glass of wine, cup of coffee with a piece of cake or a long drink. The wine cellar offers a wide selection of wines.
Our professional staff can organise wedding receptions, parties, receptions and other social gatherings.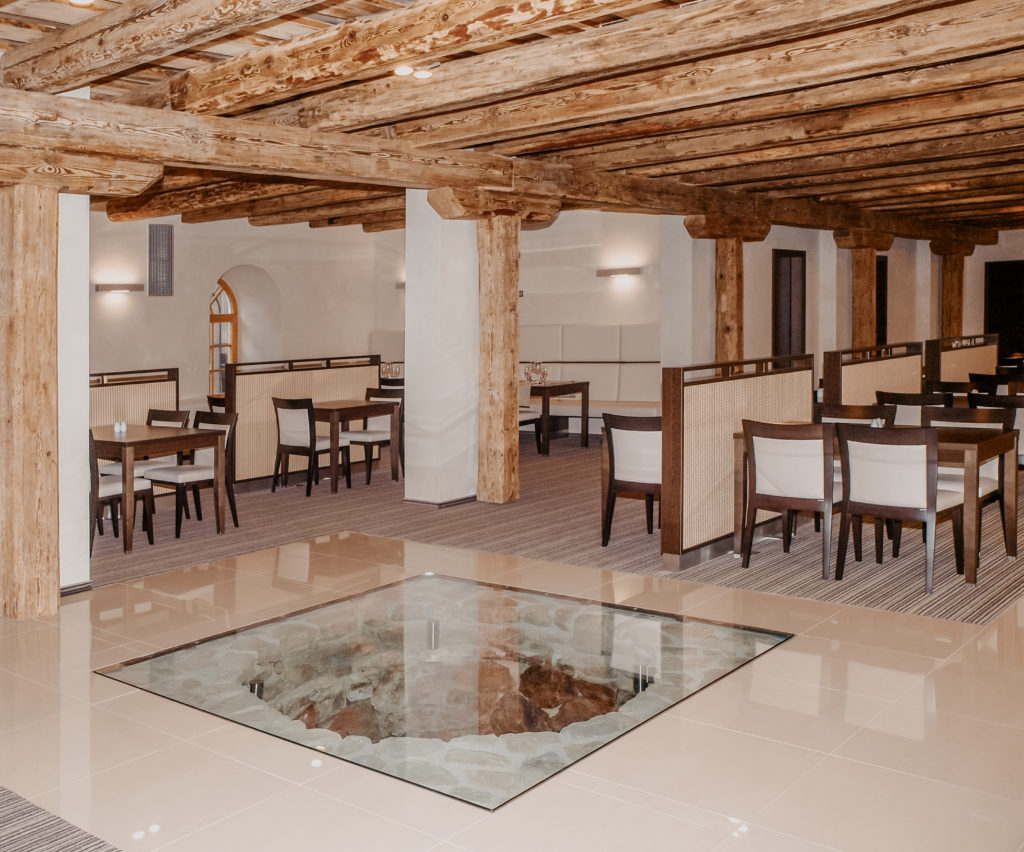 Hotel Budweis **** offers:
We organize conferences, seminars, social events, wedding receptions, graduate reunions, guide services and other services according to our clients´ needs.
A restaurant (120 seats) with a lounge bar is available for private or business events. The capacity of the lounge is 30 seats; there is a wide screen TV with the option to connect up to a notebook. There is a conference hall with a capacity of 100 seats on the first floor of the hotel where an overhead projector is available. Internet connection is available in all parts of the hotel.